Special Projects
Current and Upcoming Projects at JOY FM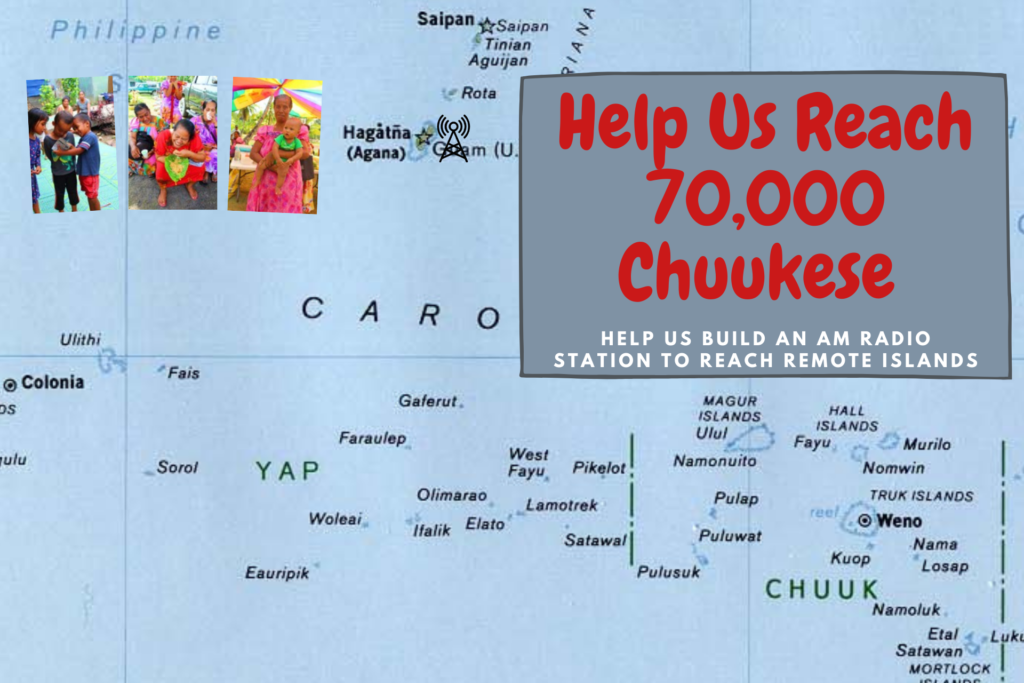 About 70,000 people in our region speak the Chuukese language.
The people of these isolated islands have extremely limited access to communications. We've been praying for God to open a door of opportunity to reach them and we believe He has done so.
An AM radio station license has been donated to us! This license is extremely difficult to obtain. God has opened the doors for this amazing opportunity. The station is now on the air at low power reaching portions of Guam. Much of the equipment has been purchased including a modern, high-power AM transmitter. A new tower needs to be constructed to bring the station to full power so we can reach the islands in western Micronesia. We have raised over $220,000 but still need to raise $127,000 to get a new tower in the air. 
Thank you for your generous gift to help us bring hope and joy to thousands of Chuukese in our region.
91.9 FM Guam / 89.9 FM CNMI