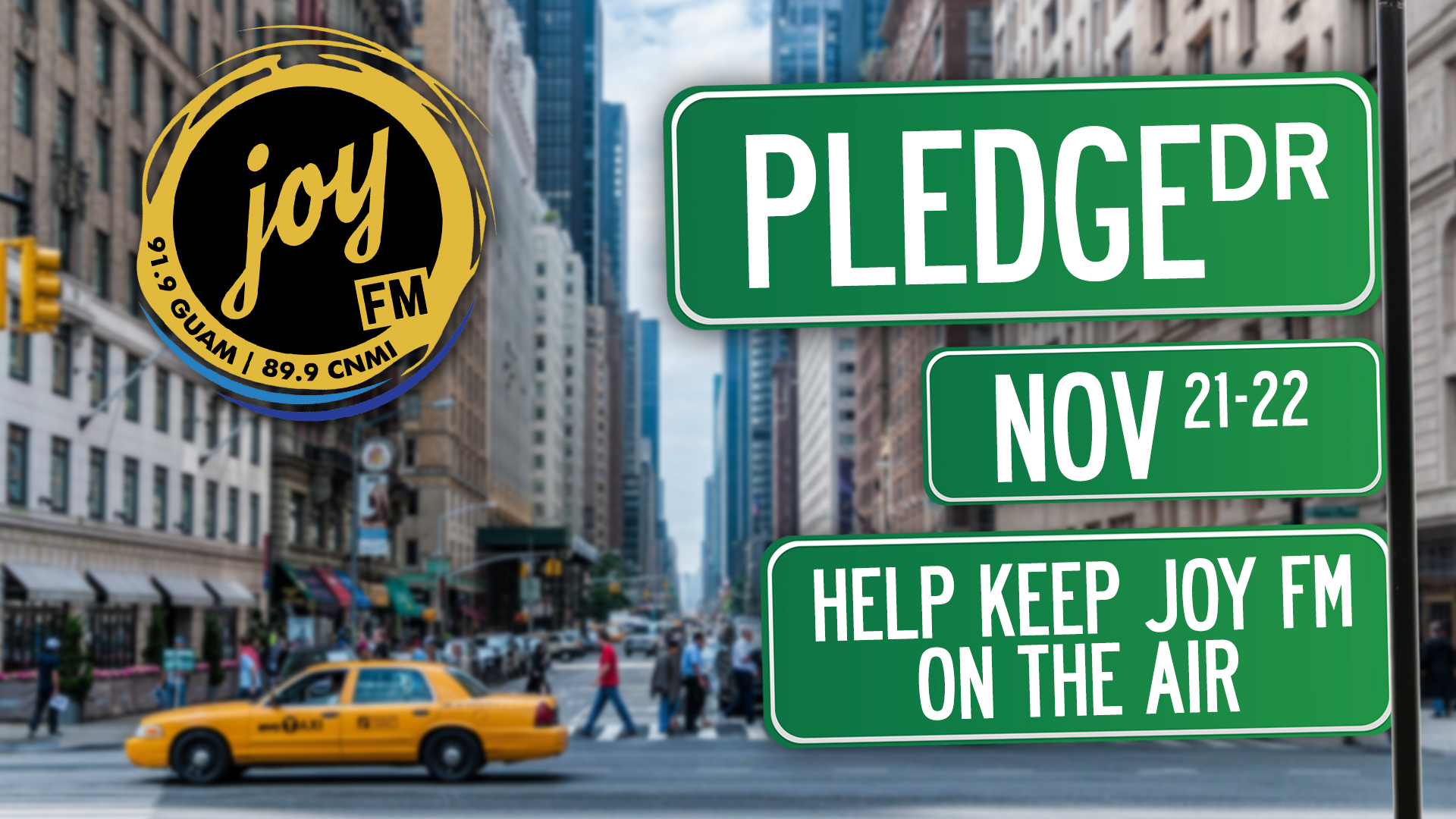 Pledge Drive (Nov 21-22)
Every day listeners tune to JOY FM for hope and encouragement. Erika recently wrote:
"Love the songs and programming! … The kids love the faith affirming children's programming. Adults can enjoy enlightening and educational programs. I love the testimonies! It's wonderful to hear the community prayed for on their birthdays and anniversaries. The music includes a wide range of inspirational types. This station is such an uplifting influence. Thank you, Joy FM!"
If you've got joy, why not share it! Help your radio station bring joy to others with your gift today! Pledge drive is Thursday & Friday (Nov. 21 & 22) and we need your help to reach our goal.
4 easy ways to share joy now!
Online: Give securely online at joyfmradio.net
Call: In Guam at 671-472-1111 or in the CNMI at 323-1113.
Text/Whatsapp: 671-686-9999 (no additional charge to text from the CNMI)
Visit: Our studios are located at 290 Chalan Palasyo in Agaña Heights, Guam
91.9 FM Guam / 89.9 FM CNMI